months of reproduction, from January to April
months of fattening, from March to September
months of harvest, from mid-July to mid-September
months of preparation of delicious culinary specialities... 🙂
The Gros Gris – the finest escargot in every way
Today, the unsustainable over-collection of Burgundy escargots (helix pomatia) has depleted their wild population dramatically. Pollution and intensive farming techniques have also caused the numbers of hundreds of types of wild escargots to fall.
Although France is the primary consumer of escargots worldwide, most of these escargots have to be imported (often from Eastern Europe). This paradox gives us food for thought.
Escargot farming techniques have been well known in France for centuries, dating back to the Romans and the monasteries of the Middle Ages. The notion of seasonality, creating conditions in which Springtime reproduction is brought forward to January, is a farming technique invented in France.
The Helix Aspersa mates, lays eggs (on average 80) and, when mature, will be used for culinary purposes.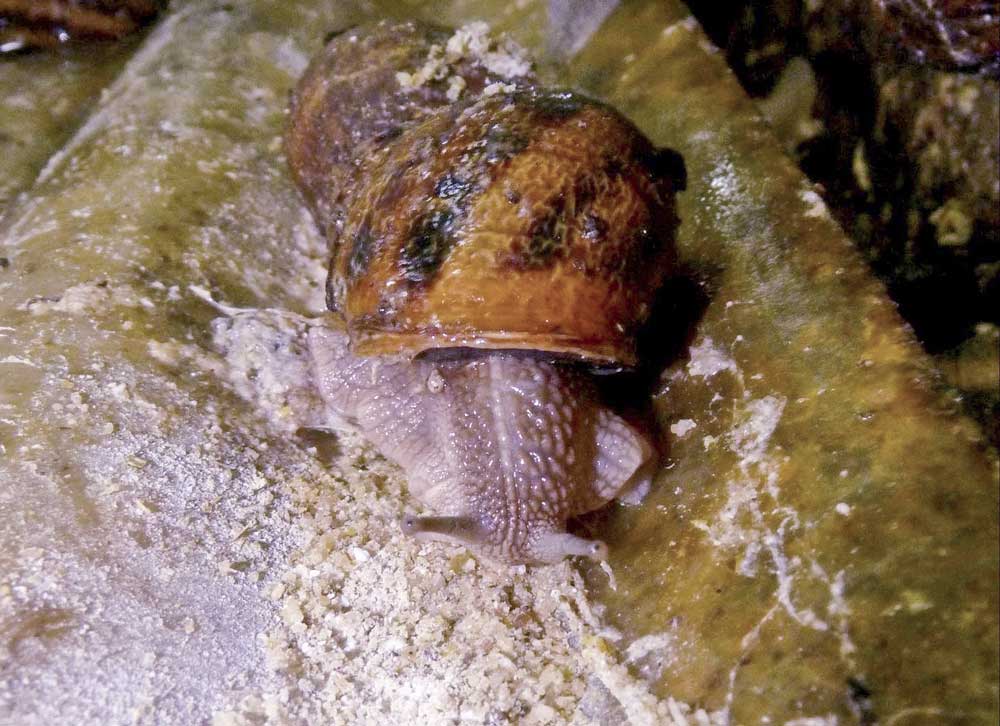 By choosing our farmed escargots, you help preserve biodiversity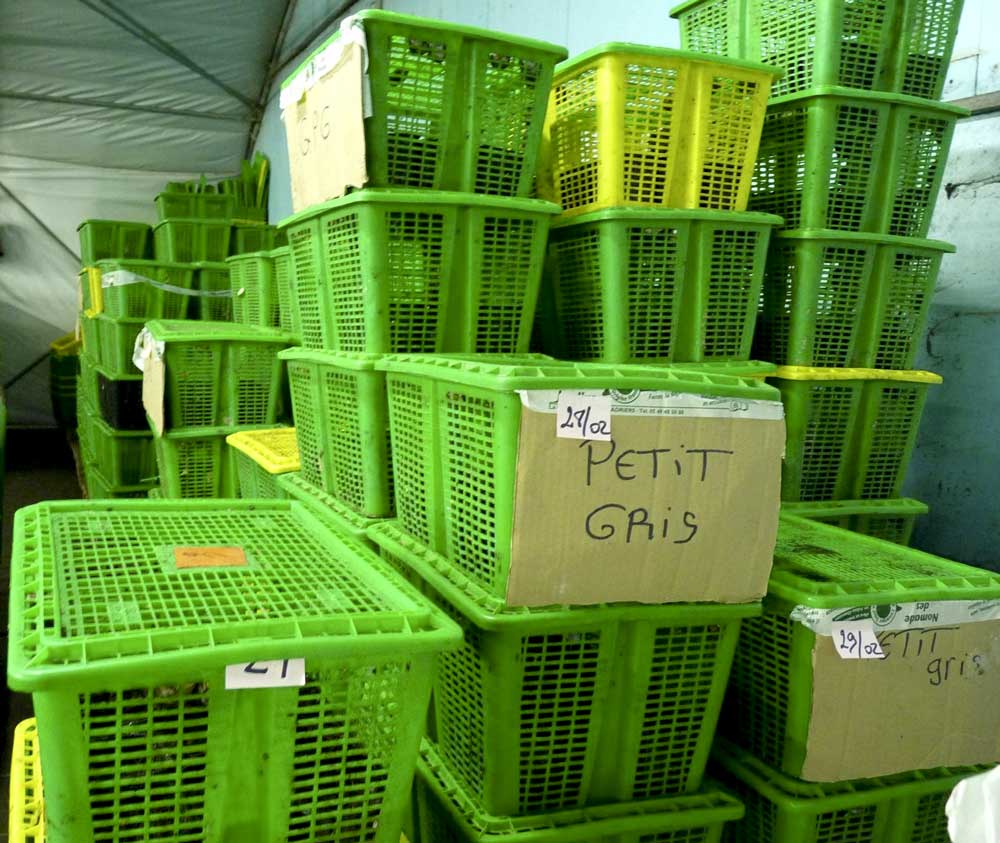 - Our expertise -
98% of the escargots used in this emblematic French dish are imported.
In our desire to better meet the needs of consumers, Nomade des Jardins produces Nomad Gros Gris escargots (Helix Aspersa Maxima) to an impeccably high standard.
- Reproduction -
Our escargots reproduce, hatch and grow in 3 open air pens in the South Vienne countryside.
The beautiful Helix Aspersa Maxima, or Gros Gris, is a large and exceptionally tasty escargot, giving Nomade des Jardins its excellent reputation.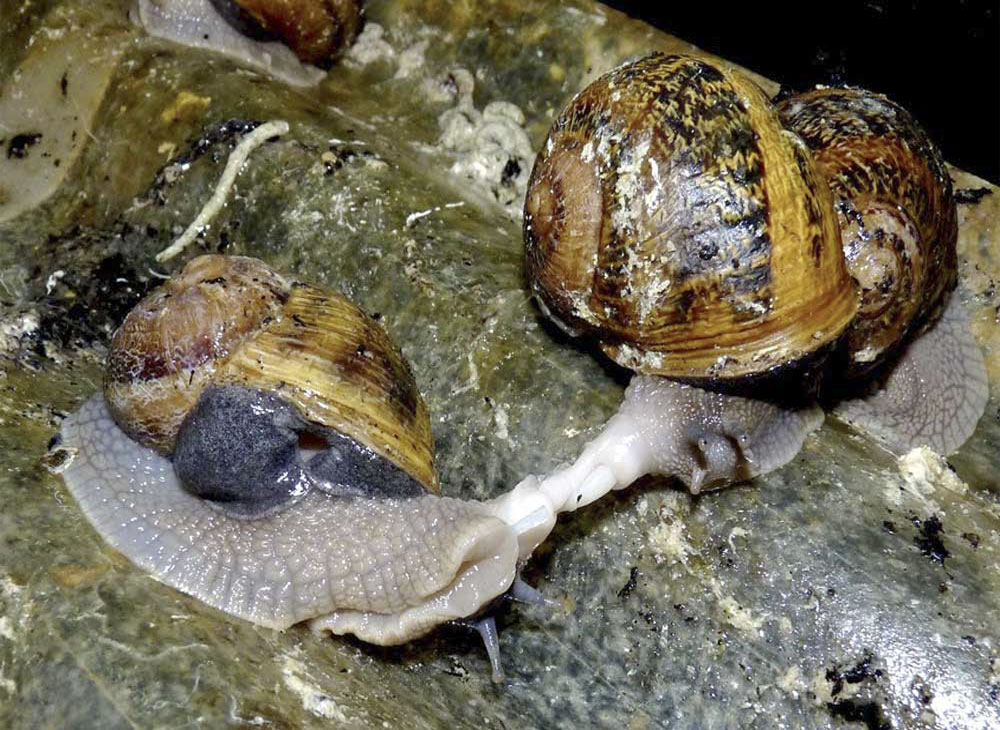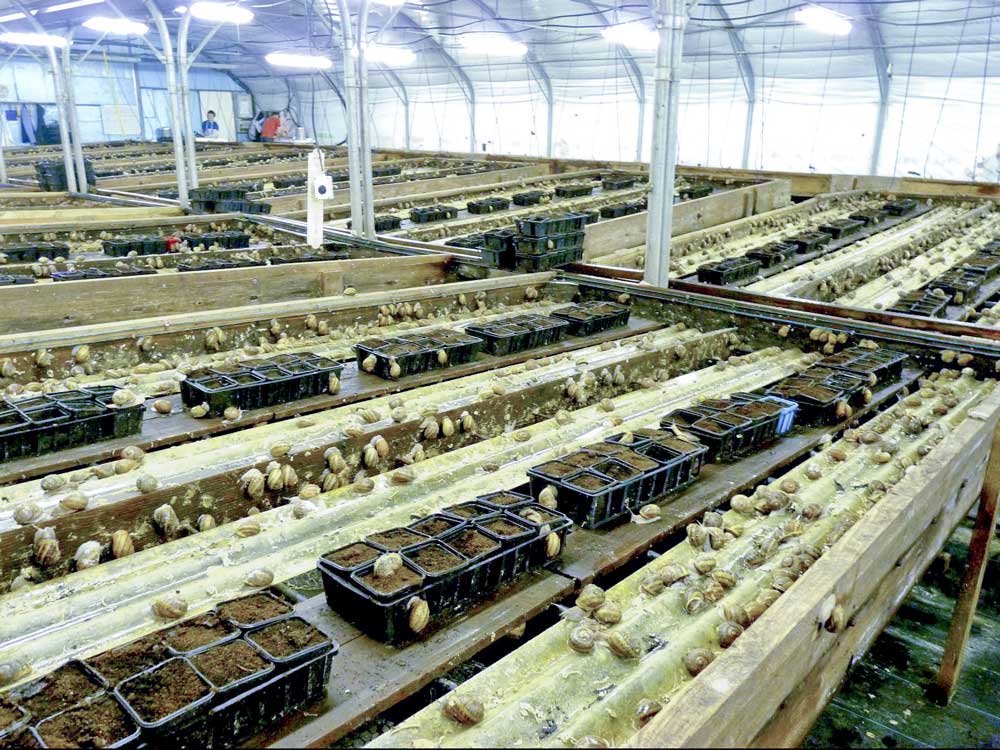 - Periods of activity -
Our activity takes place throughout the year, adapting to the life cycle of the escargots. The escargots reproduce from January to April. They are then placed in open air pens from March to September. In Summer (mid-July to mid-September), we collect the escargots by hand. All year round, escargots are processed in our food production facilities.
- Our range of products -
Our escargots can be used in all culinary dishes.
In our kitchens, which meet European regulations, we concoct delicious recipes that use the Helix Aspersa escargots to best advantage. All new recipes are taste-tested by our team before inclusion on our list of food items. Our recipes only use high quality fresh produce from reliable sources (local butter from the Charentes-Poitou, French-grown parsley, garlic and fresh shallots)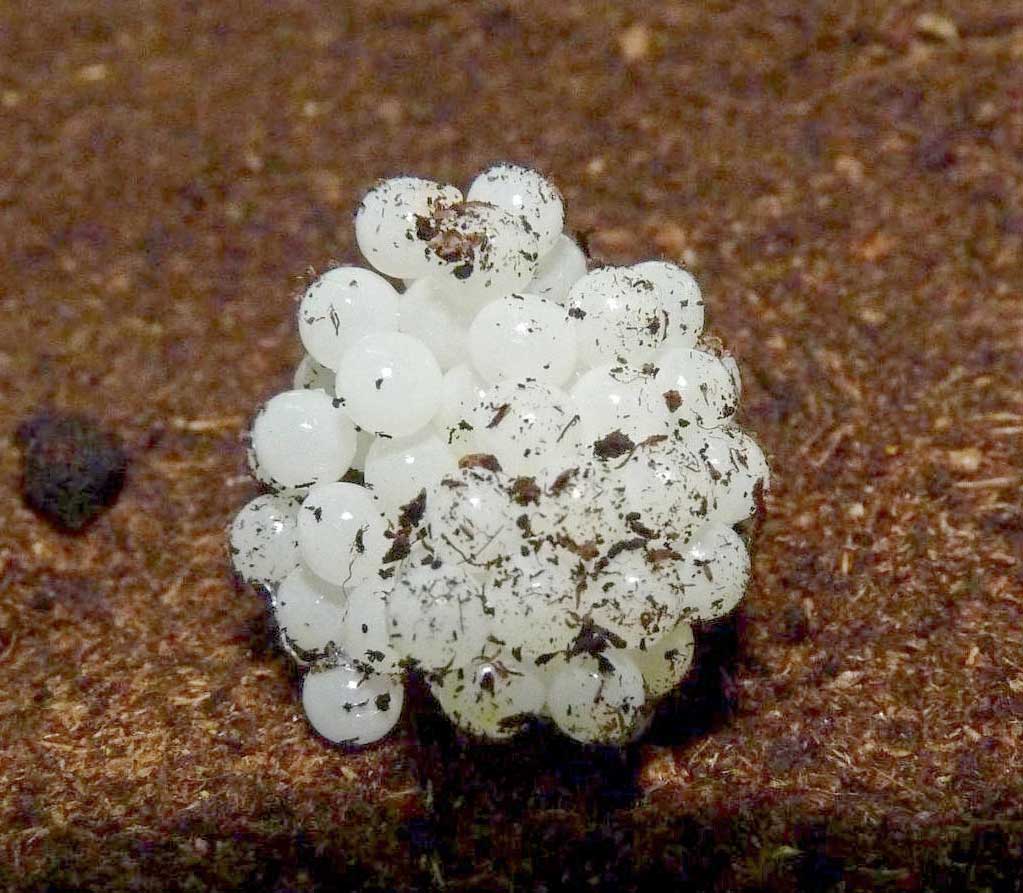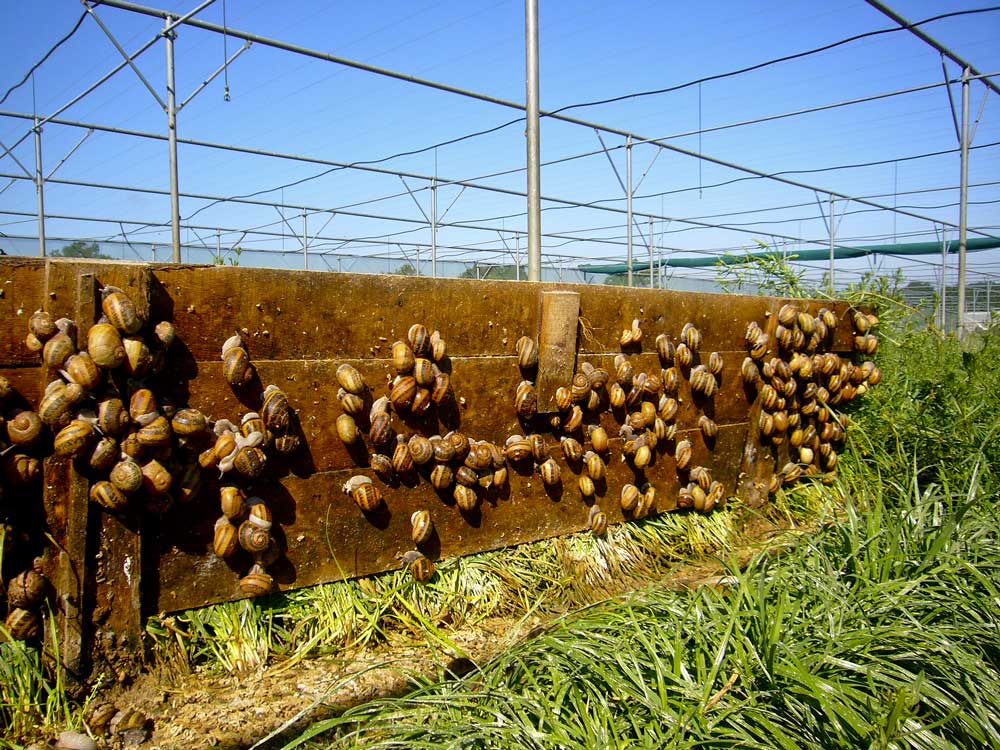 - Partners and suppliers -
Leclerc – Auchan  – Carrefour – Champion – Super U – Metro – Vival – Fauchon Paris – Relais & Châteaux – Guide Michelin
Gourmet restaurants – Delicatessens – Caterers
Wholesalers – Snail farmers
Our adress
Sarl Nomade des Jardins – REVHELIX
La Gaingaudrie
86430 ADRIERS
05 49 48 50 00

SARL au capital de 22 860 € – RCS Poitiers
Siret 428 096 325 00017 – Code APE 0121
TVA : FR 6342 80 96 325